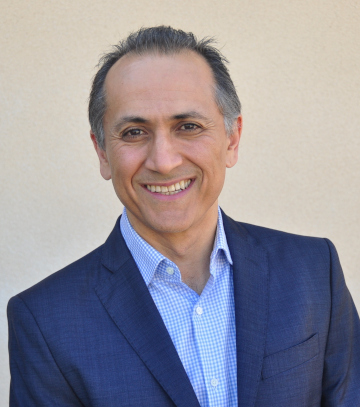 Nima Shiva
Head of Business Development
Mr. Shiva is a life science business and venture development professional with over 30 years of experience in the industry. Nima has experience as a public and private equity investor, founder and CEO, board director, consultant to start-up biotechnology companies, and research scientist.
Most recently, Mr. Shiva served as Entrepreneur in Residence at University of Southern California Alfred Mann Institute (USC - AMI) heading efforts to commercialize novel microbiome research and analysis tools. Before joining USC - AMI, Mr. Shiva was Managing Director of Convergent Ventures, a venture investment firm specializing in building life science companies. At Convergent, Nima co-founded and operated drug discovery and development companies, Encode Bio and Neurion Pharmaceuticals, with faculty at California Institute of Technology. Additionally, he helped launch ORFID Corporation, an organic electronics start-up with technology invented at the University of California, Los Angeles.
Prior to Convergent Ventures, Nima worked as a genomics and functional genomics scientist at Sequana Therapeutics. He started his scientific career in marine biology at the Scripps Institution of Oceanography at University of California, San Diego.
Mr. Shiva has a Master of Business Administration degree from Marshall School of Business at the University of Southern California and a Bachelor of Science degree in Biology and Neurosciences from the University of California, San Diego.